I'm Arab-American. My Boyfriend Is Israeli. A Selfie of Us Kissing Has Become a Viral Symbol of Peace.
Anxhela
Member since July 18, 2013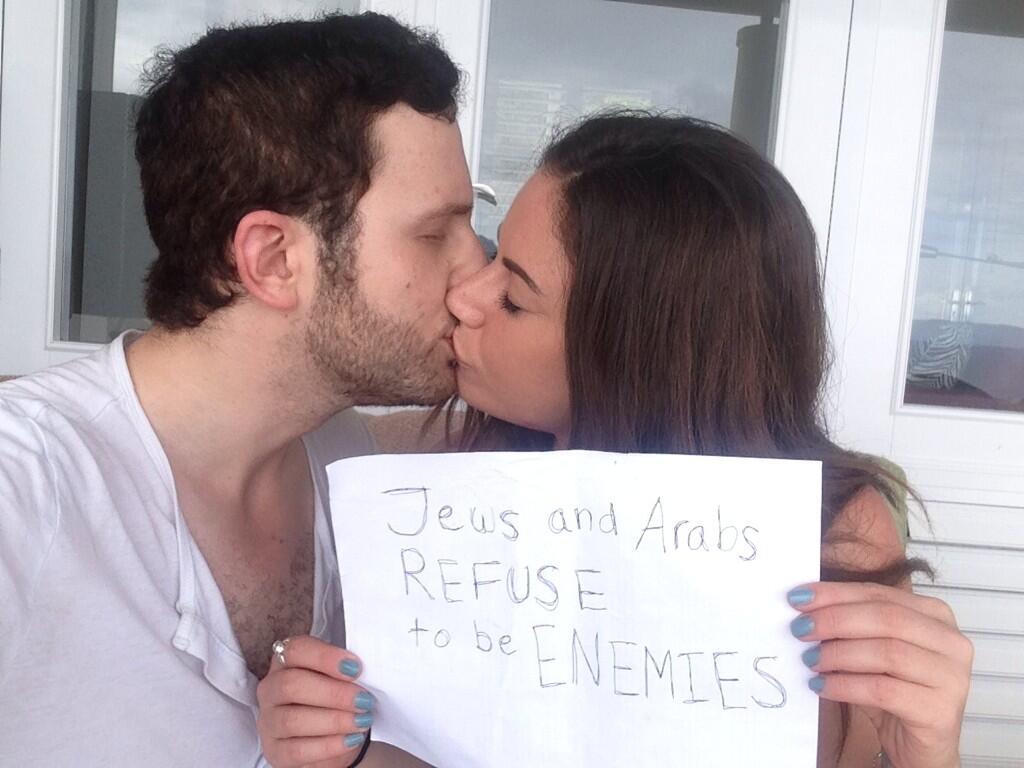 Source: https://twitter.com/SulomeAnderson/media
This is the most beautiful thing i have heard this days....
The girls in the photos tweets:He calls me neshama, I call him habibi. Love doesn't speak the language of occupation #JewsAndArabsRefuseToBeEnemies
Maybe it is time to be more like them...innocent people are suffering...what should we do?